A membership is required to enter Steam.
This does not include the required room or locker rental.
A valid state issued or goverment ID is also required.
*1 day pass is good until midnight the next day.
*3 day pass is for 3 consecutive days.
*Room price is listed for basic room, Video Rooms & Double Rooms are additional cost and promotions. See our Rates page for full pricing.
© 2003-2015 Steam Portland ● All Rights Reserved
DISCOUNT
ROOMS & LOCKERS

ALL DAY
RADICAL
RUBDOWN
7pm to 11pm

DISCOUNT
ROOMS & LOCKERS

ALL DAY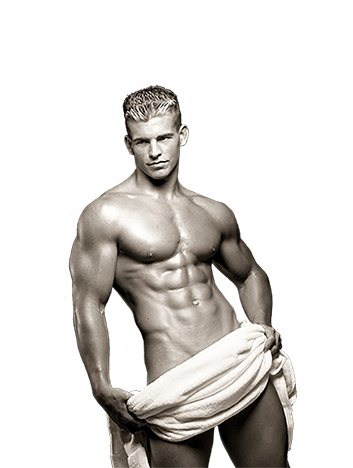 Steam Portland is Oregon's largest private men's bathhouse. We are an exclusive club for men only and a membership is required to enter. Built from the ground up in 2003, Steam Portland designed the club for a ergonomic flow and relaxing experience. There are no dead end hallways, unique lighting for different areas of the club, and the Northwest's largest outdoor sun deck. All rooms are designed to maximize space with full size single or queen beds.
Our exclusive Hot Tub is a Northwest only feature and has the highest inspection ratings from Multnomah County Health Department. Kept at a comfortable 102 degrees, you'll find its cleanliness and comfort most relaxing. The large Steam Room features an amphitheater style seating, a rain fall shower and is kept at a relaxing and sweat enducing 104 degrees.
All HIV and Syph tests done by PIVOT are free
to all members that are in the club.
All testing is done in room 139 and is private and
confidentual between the member & PIVOT.


42,000+ MEMBERS
SINCE 2003!

OREGON'S ONLY:
NUDE SUN DECK
FULL SIZE BEDS
HOT TUB SPA


CLEAN, FUN, SAFE AND ALWAYS FRIENDLY...



1ST & 3RD
SATURDAYS
10pm - 5am


For more details on upcoming events and for our daily and weekly events, you can check out our
EVENTS
page for complete listings and times.

● EXCLUSIVE 102 DEGREE HOT TUB
● 104 DEGREE LARGE STEAM ROOM
● FULLY NUDE SUN DECK
● 8 INDUSTRIAL SHOWERS
4 LOCATIONS: SPA, STEAM, DECK & MAIN
● 4 DIFFERENT ROOM TYPES
BASIC, VIEW, VIDEO & DOUBLE VIDEO
● FULL SIZE LOCKERS WITH LOCK

● SHOWER VIDEO LOUNGE
● AMPHITHEATER VIDEO LOUNGE
● PRIVATE SLING ROOM
● PUBLIC SLING ROOM
● TUNNEL PLAY AREA
● OUT DOOR DECK SMOKING AREA


● PRODUCTS, DRINKS AND SNACK MACHINE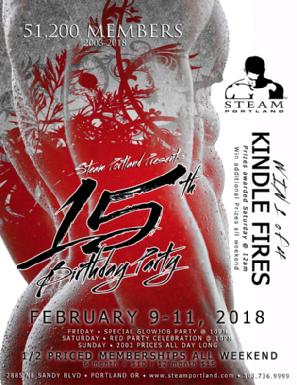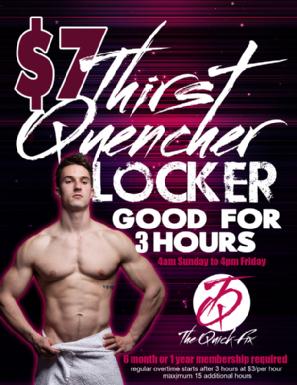 EVERY
2ND FRIDAY!

PUMP &
GRIND

MANPLAY


DARK AND GRITTY
TAKING IT BACK TO
OLD SCHOOL!

NO FRESHMAN DISCOUNTS
OUR 13th ANNUAL

HALLOWEEN

TRICK & TREAT!


NAKED DANCERS
SPOOKY LIGHTS
FREE LUBE
BODY PAINTING

ITS GOING TO BE A
FUN SATURDAY
PARTY THIS YEAR!
MORNING WOOD SPECIAL
MONDAY - FRIDAY 6am to 12pm - $7 LOCKERS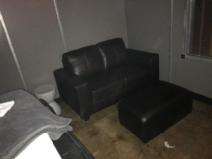 T